Our specially designed mentoring curriculum is an integration of development in career competency and life skills, leadership, and career growth. Knowledge gained from life experiences is shared and new experiences are gained together over 12 months. Protégé's who take a learner attitude grow as they engage with mentors who have investing in them as a core heart desire. Mentors share nuggets and insights that hopefully will enrich the protégé and spur them to growth. Both benefit from the relationship. Participants will read and discuss materials on the subject of mentoring and leadership. Mentors will be connected to other mentors to learn how to be a better mentor and both trainee and mentor will receive a Mentor Curriculum Guide. Those enrolled in the Catalyst Track will have an additional spiritual growth dimension added to their curriculum.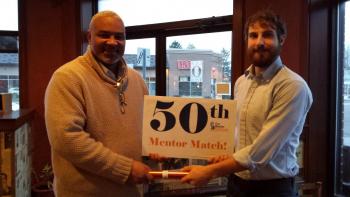 The Protégé drives the agenda of each meeting within the framework of a Personal Improvement Plan that emphasizes real-time application of principles learned. Protégé and mentor meet once per month, typically for 60-90 minutes. There is approximately 20 minutes of reading per month. Mentor matches are made most of the time by vocational interest, and by gender. Advantages to having a mentor outside the context of one's own company include: the added perspective of someone from a different company culture can sometimes bring insights to problem solving; our mentors are volunteers, so they have nothing to gain within the company by walking alongside someone; and the relationship can be an added safe place for the protégé to process frustrations they may be experiencing on the job, thereby possibly diffusing a problem for the employer.
The mentoring part of our training is the most popular part of what we do (along with our trainees meeting and conversing with a constant stream of high quality guest leaders.) With over 50 matches to-date, we've learned a lot about what unsuccessful, and definitely successful, mentor matches look like.
The Value of Mentoring
"I love the analogy of "passing the baton" in a relay!  When you first join the workforce, it feels like everyone around you is running in a race at full speed and you have no idea where they are running, whether they are running away from something or toward something or how long the race even is.  However, in a relay team you are part of something, you have a strategy for the race, and each runner builds on the previous runner's progress.
During grad school at OSU in the early 90s, I was fortunate enough to land an internship at a well-known Columbus-based company that valued mentoring.  Jerry King and Greg M. were the anchors on my relay team and two very positive role models.  They were patient, willing to listen or offer guidance, and helped me to see the big picture.  With their help, I was able to focus on the important things that laid the foundation for my career in Sales and Marketing positions in Fortune 500 companies.  
Furthermore, the impact of being mentored later motivated me to take an active role in mentoring others during the last  10 years.  As a result, one of my mentees has now started mentoring also! Michelle Zebell"

"I've had an awesome experience with my mentor! He's challenged me and provided insights into new ways of thinking." Brad, President, Fisher Wealth  Management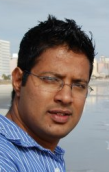 "Connecting with WAM House [The Baton Exchange, Catalyst Track] mentors has been a blessed experience and a tremendous source of encouragement. The best part is that my mentors have excelled in the very same professional areas as I intend to, by integrating it with their Christian calling. I am very thankful for John and his ministry and look forward to seeing other professionals be blessed by it." Benny, Supply Chain Management, Abbott Nutrition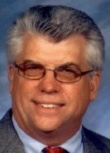 "I have traveled across the U.S. and internationally, and I have to say that the mentoring program of the WAM House [The Baton Exchange, Catalyst Track] is one of the premier programs in the country!" Kent Humphreys, World Ambassador, Fellowship of Companies for Christ International. Successful business leader. Author of numerous books, including Christ @ Work In Your Transition: From the Campus to the Marketplace. (Now deceased.)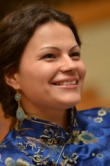 "Thank you for matching me with my mentor, Dondra. She is an incredible lady and I really enjoy spending one hour a month with her. I'm learning a lot from Dondra. She asks great questions, she is a great listener, and gives very helpful advice.  Also, I like the new curriculum a lot. It's true that I get out of it as much as I put in it. So, if I don't do much, I don't get much out of it. It's rewarding to see that some of the goals I wrote on PIP I am achieving, or at least making important steps toward achieving them. Thank you! :)" Estera, Director of Internships, IFI. Author of Portraits of Integration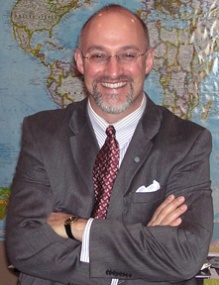 "Whatever you give of yourself when somebody asks you to be involved in something, to give up your time [to volunteer], it seems like you will be giving more than you are going to receive. But I have received more by being a part of this with Sam…I have learned from him, and it has deepened my perspective. Now that he's going to move, I am going to miss that time." Monty Lobb, former Assistant Secretary of State for Ohio, program mentor