by Estera Pirosca
Originally published October 10, 2010 for WAM House
Chapter 10 from the book Your Work Matters to God brings forth an interesting distinction – finding God's will and the idea of calling. In terms of finding God's will, according to the authors, God is "a volitional Being, who from eternity chooses in a way that accomplishes His purposes and honors His nature and character" (p. 133).
Thus, by knowing the Scriptures, using wisdom, and examining God's design for me personally, I can identify what the will of the Lord is. Upon reflecting on this issue, I realized that my purpose on earth, complemented with the way God wired me, has a much greater impact than just here and now, or even during my lifetime.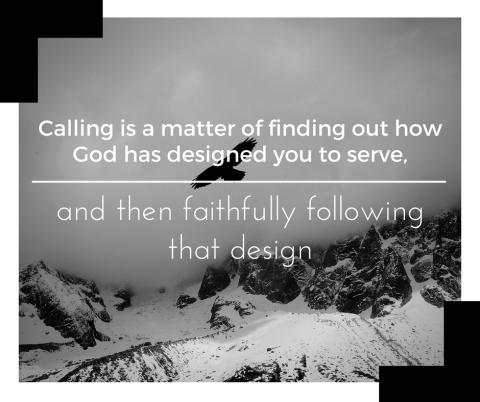 My existence on earth is meant to bring glory to God and fulfill his plan from eternity. This new perspective enables me to see any activity that I do in a different light. For example, even the fact that I run in the morning is not in vain. I can use those "20 square feet" or my sphere of influence, as Tim Kight calls it, as my mission field, as the place where I can enlarge God's Kingdom (The other day I stopped from my running and shared with this lady that was passing by that God loves her and has a plan for her life J).
In terms of calling, I like Tim Kight's definition from his article,Stewardship of a Call: "Calling is what you do to fit into God's purpose. It is a matter of finding out how God has designed you to serve, and then faithfully following that design" (p. 3).
The notion of design brings to mind what Sherman and Hendricks talked about when they said we need to assess how God wired us in order to follow His calling. I used to think that by focusing on things that are challenging to me, maybe even on my weaknesses, I would become stronger, and have more satisfaction and fulfillment in the end.
While that might be true in some ways, focusing on weaknesses is not always effective. But now I realize how important it is to examine God's design in me, the beautiful skills and talents He gave me, and to continue to serve Him "with a passion for excellence" (Kight, p. 2).
Furthermore, applying the two terms – God's will and our calling – to the career choice, I like how Gary Friesen presents it: "in nonmoral decisions, the goal of the believer is to make wise decisions on the basis of spiritual expediency" (as cited in Sherman & Hendricks, p. 134).
What grabbed my attention first in this statement is the way Friesen labeled the decision of career in our lives – "nonmoral decision." So, my understanding is that, since God does not directly speak about what career to chose and leaves it up to me to figure out how he designed me and act accordingly, then that decision is not categorized as moral in that sense.
However, going back to the definition Friesen gave to our goal in making decisions such as career choice, I tried to understand it and find an application. So, if the end in view is to decide what career to follow, then that would still be governed by the moral will of God, which I find in the Scripture, and this will is suitable/advantageous to my decision. Moreover, this decision would be based on the power to see and the inclination to choose the best, together with the surest means of obtaining that best.
Although the previous paragraph is kind of confusing, I think the idea that I can leave with from this discussion is that, as Tim Kight said, as I submit my life to God's rule and obey Him in every area of my life, he "provides the priorities and wisdom that are essential for a focused life in the midst of the ever-increasing pace and pressure of today's world" (p. 3).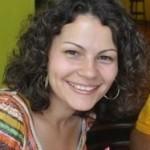 Estera Pirosca Estera is from Romania. She came to Columbus to intern at International Friendships. She speaks Romanian (native), Spanish and English and has a basic knowledge of Portuguese, French and Italian. Estera transferred from Romanian-American University of Bucharest in Romania to attend Southeastern Louisiana University, where she earned a B.A. in Organizational Communication and a minor in Computer Science. She desires to be involved in cross-cultural consulting. Estera was a 2010-11 WAM House participant.