By Rachel Williamson Smith
​Intro by Nicole George
​First of all, this blog caught my eye because I have actually met the author totally outside of The Baton Exchange. And she is passionate about Jesus and her family. Rachel's blog also caught my eye because of the topic. When we transition from our college bubbles into the "real world" and the workplace, we'll encounter a number of new cultures, people and behaviors. I've been learning a lot about cross-cultural missions and the reality is, to communicate the Gospel effectively, we need to embrace Paul's strategy of "becoming a slave to everyone" to win souls back from bondage. But that doesn't mean adopting sin patterns. It leaves us with the question of, how do we embrace other cultures and patterns without embracing sin? We seek to transform darkeness into light through the power of the Holy Spirit and it starts with our daily fight to stay close to Christ.
​God Didn't Let Me Stay Blind for Long...
​Originally Published January 21, 2010
Like most liberal-arts majors I know, when I graduated from college I had no idea what I wanted to do… but I wanted it to include spending my life traveling the world, soaking up interesting knowledge among interesting people. I wanted to help others, and I dreamt of being an independently wealthy philanthropist. I was a bright-eyed, well-intentioned Christian. Naturally, I was devoid of the unlimited stream of funding to pursue these unrealistic dreams.
I considered grad school, but had no real direction. And so, three months after graduation, after splurging on a lengthy trip to Asia, I found myself facing reality: I had to get a real job. Not the happy melange of part-time jobs that had sustained me through the care-free days of undergrad, but a real, salary-earning job that would help me make the painful transition from college student to "real adult."
Given that I had no real direction, I soon found myself at the doors of an upscale temp-service downtown. I had intended on picking up a couple of temp jobs, short term, before finding that perfect employment offer that would drift into my lap, as if a parachute from heaven. I was shocked months later to find myself still working at the temp service- albeit internally, on salary- working for the man. This was a drastic shift from the string of non-profits for whom I had worked for years. As a Christian, I found that this new job presented a special set of challenges for me.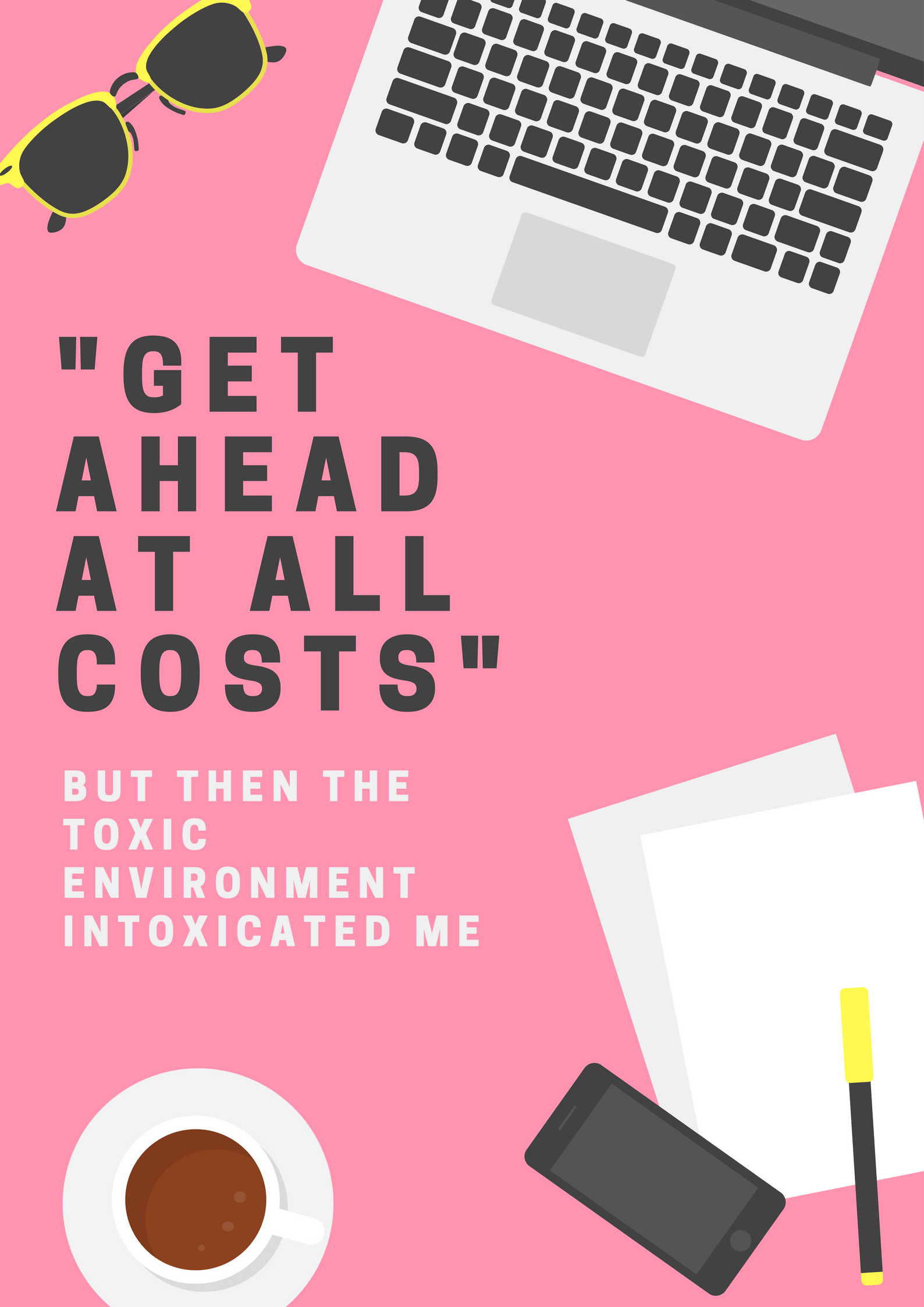 First, I noticed a "get ahead at all costs" culture that transformed seemingly normal people into backstabbing opportunists. There was a strong undercurrent of office gossip as a result- Who was interviewing where? Who made what salary? Who was having an affair? As you can imagine, no one could be honest. Everything was, so to speak, done in the dark. We whispered about these things in the corners of our favorite happy hour spots, or in the tiny interview rooms with the blinds tightly closed. From what anyone could tell, the company had a strong profit motive and no commitment to its employees. Why should the employees have any commitment to the company or to others?
Initially, I saw the culture for what it was and stood against it, thinking I'd make a difference as a believer. I even made a close friend in the office who I began telling about Christ. But then, I found myself caught up in this mentality almost by surprise. I started my own illicit on-the-clock job search. I began "re-appropriating" office supplies for home use, justifying my theft with thoughts like, "This is an immoral, greedy, profit-hungry company. Surely a few binder clips are the least they owe me for working this underpaid job!" I became an expert at how to shirk responsibility on to the next guy and keep up appearances, tips I would pass along to my partners in crime around the office. The toxic environment had more than intoxicated me.
Looking back, it's easy to be disgusted with myself and how far my morals had fallen in just a few months. At the same time, I can look back and honestly say that I had not, to my credit, succumbed completely to the amoral attitude of my office. I was measurably a cut above the competition. But Christ does not measure us in such a way- he measures us compared to himself. And I was found wanting.
The moral lapse I experienced didn't happen suddenly. It was a slow "fall from grace" so to speak. I think, to be honest, it happened in part because I was taken completely by surprise. Having not experienced much corporate culture before this, I wasn't prepared to be mission minded to a corporation, I was only prepared to be mission minded with individual people.
On the one hand, I was still heavily involved with my church, praying for my friends to come to know Christ, and still leading Bible studies. It's not like I wasn't interacting with and following God.
I think you could say I was blind to my bad attitude and my more than questionable actions for a time. But on the other hand, God didn't let me stay blind for long, and I wasn't exactly quick to respond to his admonition either. At the end of the day, I was allowing self-righteous rebellion to be my master. Yet to God's credit alone, he used my time at that corporation to glorify himself.
My friend from the office and I are still close friends. She actually ended up accepting Christ 3 years after I started that job! And, God used the skills I learned in that environment to prepare me for a job with a small, Christian, non-profit organization for whom I now joyously work. I now have a better understanding of a humble attitude and upright morals. And, I voluntarily got a seasonal job with a corporate retailer, and found it much easier to maintain integrity having learned those lessons in advance.
All in all, I'm glad I had this experience. But I certainly wish I would have prepared myself for it in college! There isn't a single day that I don't look back at that time with some amount of regret. Who knows how God could have used me, had I been more willing, or more prayerful, about my job?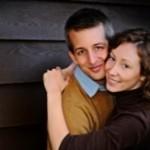 I'm from Knoxville, TN but grew up mostly in Sidney, OH with brief times living abroad with my family. My father is Buddhist and my mother a Sunday Christian, so I never understood what it meant to accept God's forgiveness until going to my friend's church in high school. It was at the end of high school that I decided to commit my life to God, and I've never looked back. I came to Columbus for college and graduated with degrees in Chinese and Psychology in 2006. Currently, I work for a small non-profit ministry, Search Columbus, committed to reaching seekers and equipping believers. I live near OSU campus and lead a home church with my fantastic husband, Ryan. We are wonderfully blessed and couldn't ask for a better life.