By Nicole George
Our digital marketing team has a once a week work from home schedule, so during the last couple of months, I've been learning about time management and how working from home can create new hurdles to being efficient and finding balance. As more and more of the work force do their jobs remotely or off site, the "dangers of working from home" creep in and chip away at our work-life balance.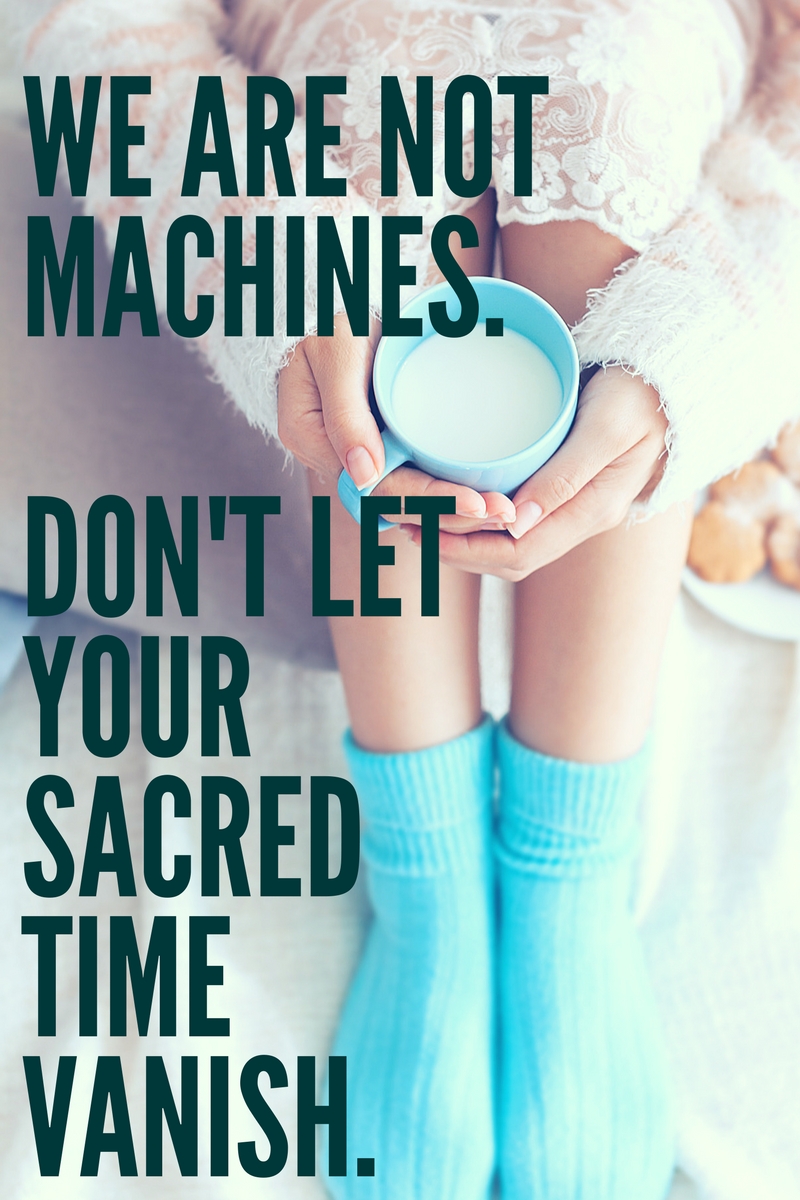 As Ed Cyzewski, author of the blog "The Dangers of Working from Home" states, the challenge is not just to stop working when dinner's ready or to make sure you still pray and read your Bible at home. The larger challenge is separating how life blends and overlaps so that our sacred, focused time won't vanish before our eyes.
Cyzewski and another author, Kris Camealy, both emphasize creating a set apart time and space to distance ourselves from work. Camealy writes in "Habits That Work: Worship Break" that she makes intentional effort to take breaks in her day to return to the Lord and to rest from her work. She notes that we are not machines and that our work is intertwined with our spiritual lives, so we must fight to stay in step with God and connected to him.
I've personally found myself more at ease with the routine of waking up, reading my Bible with a cup of coffee, going on a run and then going to work. There's this intentional time in my morning of communing with God (even while I run!) to set up a work day committed to him and his leadings. When I work from home, it's too easy to break my habit of being with God. I sleep in late, work through my lunch, intertwine writing, editing, planning & administrative work with my laundry and my conversations with my roommate...and suddenly, I don't really know where work ends and life begins.
On work from home days, my home doesn't feel restful because the laptop still beckons from my backpack. And on the opposite end, I can struggle to want to work because, well, I'm at home! It doesn't feel like I should be managing projects and emailing different business units about various topics.
A practical thing I've done is to make sure I don't take my work laptop into my room and work from there. It still leaves my bedroom as a safe spot. However, working from home is challenging. We humans designate different spaces and times of day to certain tasks and mindsets. Staying connected to those habits when our routines are altered, or in a full time work from home state when our personal lives and work lives don't seem separate, takes extra effort and intentionality. For example, working at my dining room table without wanting to snack all day really trips me up. Or working from the living room recliner without wanting to turn on a movie or a TV show is a regular battle.
I'm learning that working from home is a gift that can give me more sleep, free me up from distracting conversations with coworkers and let me work from a comfy recliner. It means though that I have to fight for the intentionality of being with God and calling it quits at the end of the day. I don't need to reach for that computer again after 5:30, but I also shouldn't be shirking the fact that I need to get stuff done even if it's at home. The challenge of life and work overlap reaches beyond working from home and happens in many other ways, but the growing work from home trend certainly exposes our close ties between personal life, spirituality and our work habits.