Hey, I'm writing about prayer again. If you've read older blogs, you're probably thinking, "Why does this girl write about prayer so much?" Aside from the conviction that prayer is one of my spiritual gifts, I am totally convinced that we are nothing without it.
A fabulous devotion on prayer from The High Calling highlights how important it is to pray. It addresses both the beauty of the fact that God hears our prayers and a key question I wrestle with still: why should we cry out morning, noon and night? (Psalm 55:17-19) If God knows what I need before I ask and if he hears when I request, why should I keep praying?
The Point of Persistent Prayer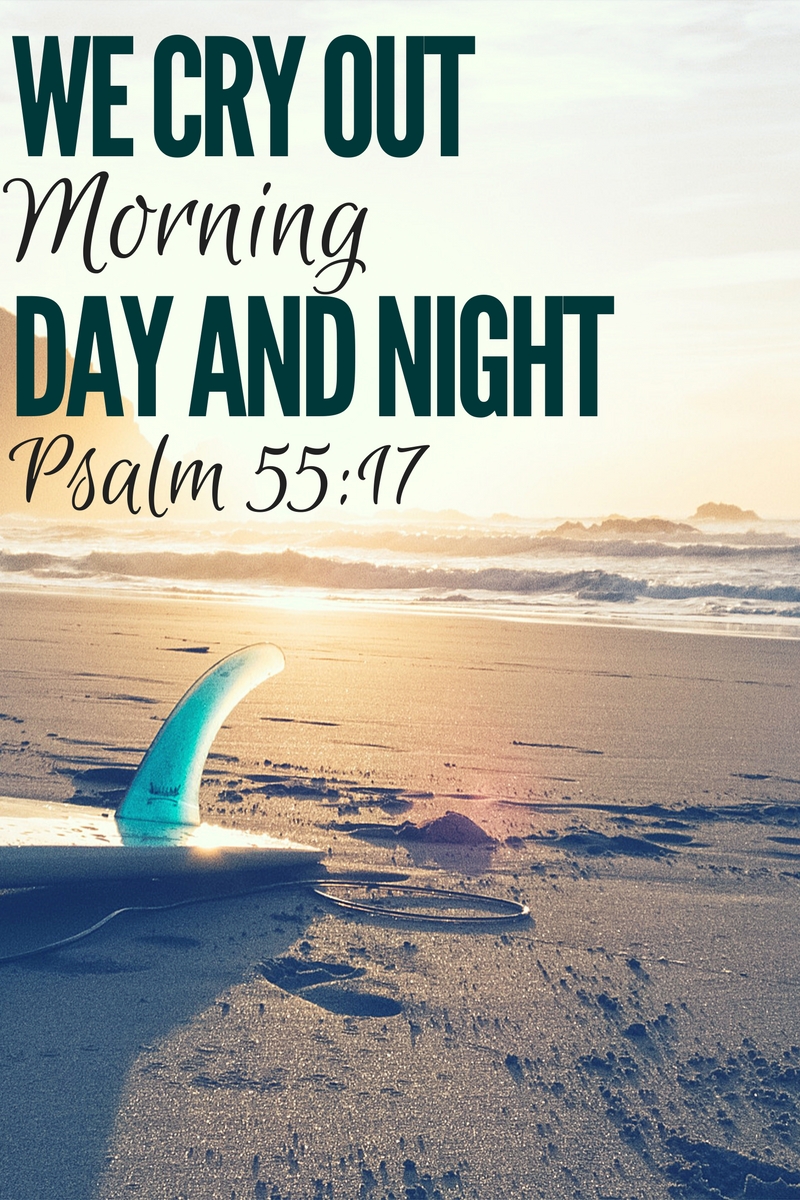 The devotion explains that one point of praying is to enter "into a deeper, truer, and more honest relationship with God." Anyone who has prayed knows this is true. The author writes "we repeat our prayers, not because God missed something the first time we prayed, but because our souls yearn for God's embrace." We keep asking because we want God to draw near and we want to experience his goodness in our thankfulness and pain and requests alike.
I can't totally explain the thing that brings us so close to God in prayer, but I know that part of its effectiveness is submitting myself to intentional worship of the Lord. It's committing my focus, my thoughts and my words on the Lord. Perhaps part of it is knowing that he really does hear and he's so large yet so personal that he really does hear my prayers…and all the other prayers of the world too!
I think another key point of prayer is to humble our hearts. Naturally, a result of that humbling is a deeper, more honest relationship with God aka point one of prayer. But the act of truly sitting before God also means acknowledging that he is God and I am not. People can end up dealing with issues of self-righteousness in the fact that they're praying and others aren't…but that's not the point. Sometimes, I'm afraid to go before God in prayer because I know that it's an act of yielding of my ability to make anything happen. I have to sit in front of God and tell him that I am not in charge and I'm asking him something, either to reveal himself in his word or to give me strength…anything…because I cannot do this myself. This brings glory to God as we put him on high and let ourselves fall to our rightful, low position.
A last key point of prayer is to let the Holy Spirit take control. The Holy Spirit is good to search out and reveal both the things of God (1 Cor. 2: 11) and what's in our heart (Psalm 139:23). When we welcome God's presence with prayer, he is kind to teach us about himself and to reveal sin and desires in our heart. And the more we commune with God through prayer and reading the Bible, the more we recognize his voice. We're able to let him take control and follow his instruction throughout the day.
How Does This Play Out at Work?
One day in the morning before work last week, I asked the Lord for opportunities to share the Gospel with coworkers and that I would recognize opportunities as they arose. This prayer invited the Holy Spirit to speak clearly to me throughout the day. Sure enough, God glorified himself by answering my prayer and letting me see an opportunity during lunch and then, God glorified himself by giving me the strength to share part of the Gospel with a coworker.
I've also prayed before work, "Lord, please let me not be anxious today and please let me work effectively unto you. I don't want to work for the sake of my boss or glorifying myself, I want to work my best for you." Most days, I don't remember to pray this. I ask for a lot of other things instead. But this prayer hits all the points of prayer: 1) I draw near to the Lord with my neediness and let him comfort my anxieties. 2) I am humbled to remember that the point of my work is to glorify him, not to people please and try to glorify myself and my work. 3) I am looking to let the Holy Spirit control my heart and walk me through the day.
And the Lord has been really kind to be faithful to my requests not because he's a genie sort of god...but the Lord cares for us. God's full of compassion and he also glorifies himself by answering these good desires that make me praise him and lift him high instead of me. And obviously, there are many other things we can and should pray for throughout our work days.
Prayer is essential to our work and is the heartbeat of knowing God. We can read the Bible and know as much as we want about God, but humble, submissive prayer is our response to the Good News. Romans 10:9 says "because, if you confess with your mouth that Jesus is Lord and believe in your heart that God raised him from the dead, you will be saved." ESV That response to the Gospel sounds a lot like prayer to me.
So as we continue to walk with the Lord, we need to pray. We need to pray to grow in intimacy with him, which cultivates our love for him, which glorifies him. We need to pray to humble ourselves before him because he is God and we are not, which again cultivates a love for him and lifts him high, which glorifies him. We need to pray to yield our hearts and our actions to the Holy Spirit's control, which empowers us and emboldens us, which lets us recognize and obeys God's callings, which then glorifies God. We are made to live for the glory of God, boldly living out and proclaiming the death and resurrection of Jesus. It's a beautiful calling and communion with our God through prayer is a key way we glorify Him.