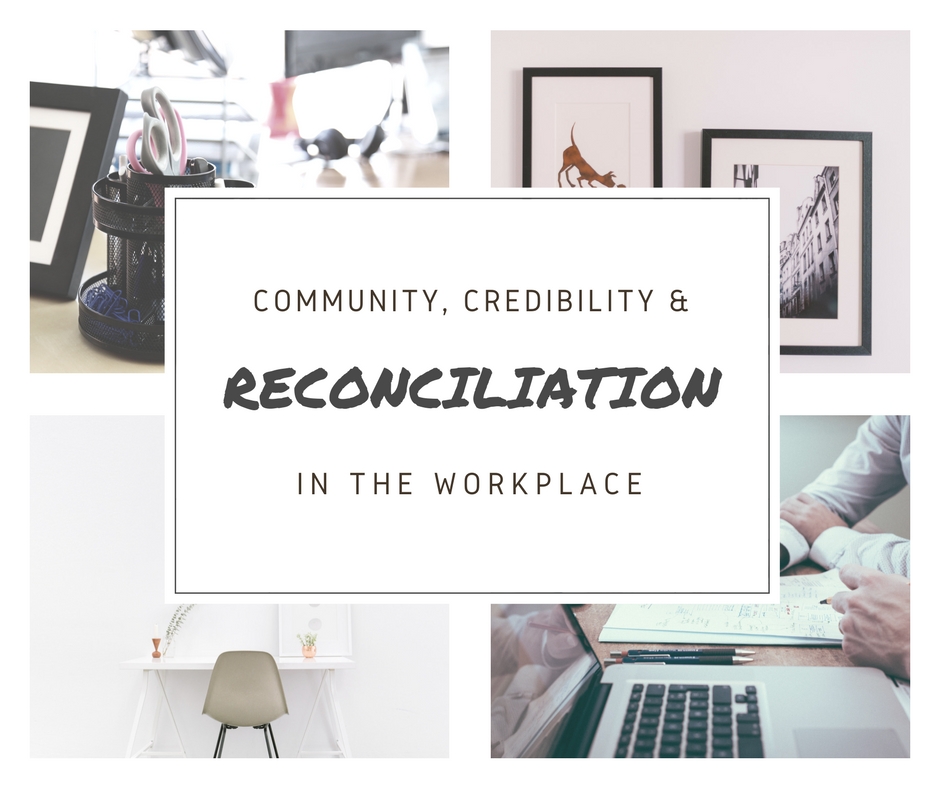 Alex is currently an intern at Oak Ridge National Laboratory (ORNL). I met Alex in a Perspectives on the Christian World Movement course that I'm taking this spring. God has given him a passion for evangelism and missions work, so I thought it would be encouraging to interview him about his experiences trying to find community in a new town outside of school and home as well as his experiences trying to boldly reach his coworkers at ORNL.
He is showing me that no matter your role in the workplace, whether you're an entry-level worker, temporary intern or influential manager, you're called to the ministry of reconciliation—the job of sharing the redemptive work God has done to bring back sinners to himself.
Me: How did you find community here?
A: Okay. So I found community by first joining a church because that is an essential aspect of the Christian life/walk with Christ. And well, in order to do that, I searched for a church that had small group opportunities or ministry opportunities where I could get actually plugged into something that resembles a real community more specific than being preached to on Sunday morning. And I found community at my work place by jumping on the opportunities of Christian fellowships and Bible studies that were already there. If it hadn't existed, and especially like with the other interns in my group, I would have/am trying to get to the point of getting my own community of trying to get people together to study the Bible whereas before, the interns specifically didn't have this community of believers, so forming your own if it's not there.
Me: How do you form your own community then?
A: Well, first, talk to God about it. Get an idea of how you see it happening such as where and what it's going to be as a Bible study. So after you contemplate and pray about your vision for what the study's going to be like—uh, not study, but the community, how you're planning to structure it, and include evangelism as a part of it, make sure you don't forget that! Because a Bible study in and of itself isn't a good community because it has to have an outpouring. So then, you propose the idea to every Christian in the network or in the demographic that you're trying to reach. Then propose the idea to them and say "Hey, I want to form this because it is not previously in existence," and all the importance of community and helping reach others with the Gospel and that kind of thing. So proposing that idea to people and talking about why it's important and kind of casting the vision for what you see the community to be like and why it's important and relevant to the Christian.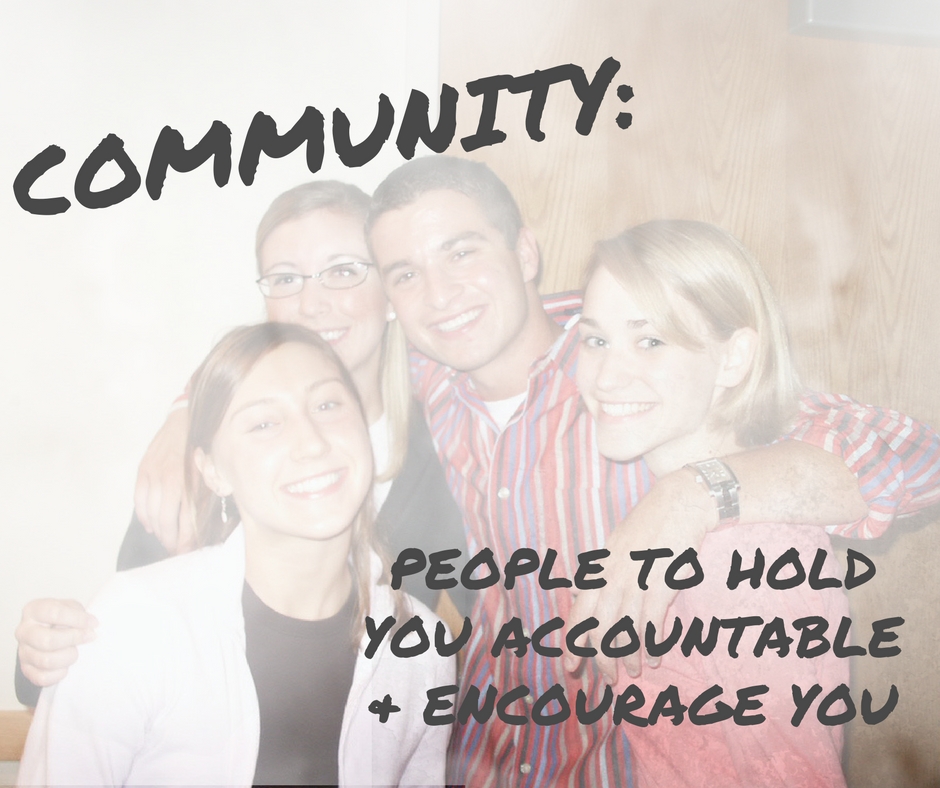 Me: So why is community important?
A: That's a good question. It's important because it's so easy to lose focus living an isolated life not supported by other believers trying to do the same thing. AKA: grow closer to God and reach others for Christ. So people to hold you accountable is essential to keeping you strongly focused and encouraged in the walk that is so easy to get distracted and overloaded by work and just doing work or like just going to church…But the Christian walk is much more than that.
Alex went on to point out the value of carrying each other's burdens and feeling the joy of fellowshipping with others. Then I asked him questions about building credibility and authority as a hard, committed worker in your workplace, even if he's still an intern and returning to college in the fall.
Me: So how do you build credibility?
A: I'd say the first thing is to never let someone see you playing on your phone during work because that immediately takes you down like 20 notches in other people's eyes. They'll be like 'Wow. He's on his phone during work. He's clearly a scumbag.' So that's a big one. And the same thing applies with like, being on Facebook *starts to laugh* and Youtube while you're working. So make sure, especially whenever people see you, but all the time, to actually be working. I mean, it's pretty easy to build your credibility as a hard worker if you spend 8 hours of your work day ACTUALLY working. So that's a good way to do it.
Me: How do you balance that with building relationships at work?
A: That's a good question. I mean, if you started talking about …do you want the best credibility? Or do you want the Gospel spread? Because those are competing interests.
Me: Are they? *Alex laughs* Do you feel like your credibility as a good, intelligent, able worker enhances your ability to share the Gospel?
A: Yes. I also think…well I guess a few different thoughts that I have right now about the subject, based on your statements, is that enhancing relationships, AKA having friendly chatter about not work things, will definitely also enhance the Gospel and will not be considered productive to the workforce.
Me: I would disagree.
A: Well, if your task is to produce measurements and papers, then hearing about your neighbor's weekend and mother is not helping to that. We then discussed about enhancing team relationships and whether that's part of our roles in the workplace.
Alex suggested if you do have extended conversations with others, you should work extra or whatever it takes to meet 8 hours of work each day. He thinks good conversations are helpful for relationships and spreading the Gospel, so make sure you're producing what you're paid for and meeting your job requirements, which likely don't include "team building."
Then I asked Alex about how he balances boldness with the Gospel and preserving relationships at work.
A: I know for me that I've never been convicted or guided by God to be less bold and less forward because I am naturally introverted. So I am constantly always getting more and more bold and forward and straight to the point and what some might consider harsh, but by harsh, it actually means ACTUALLY disagreeing with someone because some people are just wrong. And if you don't actually tell them, like "Hey, you know your logic actually didn't follow there, that's just wrong," then it wouldn't be love. Like that's why we've been entrusted with the ministry of reconciliation.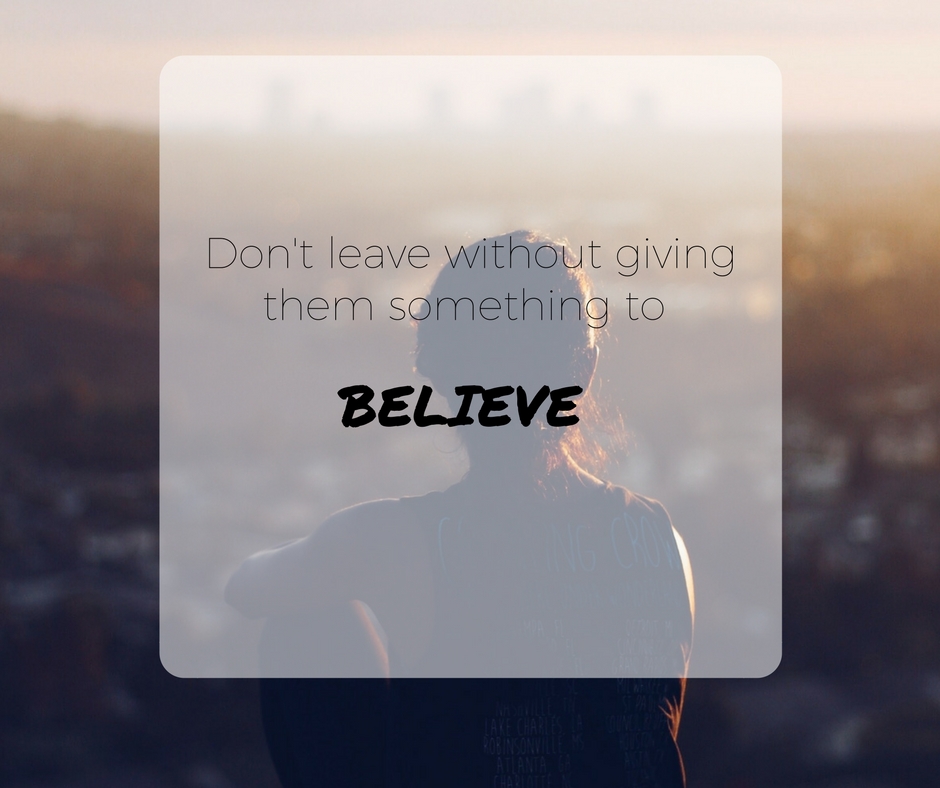 A: Like Paul said, I implore you on Christ's behalf, be reconciled to God. He didn't just nod his head and say "Okay, that's cool, that's what you believe," you know, he was pleading with them. I'm definitely a proponent of Gospel first, ask questions later. But I don't mean zero questions first. I mean, in a situation where basically, if you're meeting someone and it's about to wrap up, or if you're meeting someone, you shouldn't leave without giving them something to believe.
​​A: You know if you just ask someone all about their beliefs and then you listen to them for two hours and then you say "cool." And then , and I've done this several times before, and that happens and then I go home and I pray and I plan for the next meeting and I'm like, "Alright, this is how I'm going to approach it," and that's great, but also it means, a huge delay in like the Holy Spirit can, but is probably going to be less prevalent in a person's life if the only indication you've given of Jesus is "Yeah, I'm a Christian, we'll talk more about that later," or you don't mention it at all. So basically, you sharing the Gospel in your first meeting with someone or early in the relationship will give the Holy Spirit already a lot of room to work. Not limiting the Holy Spirit's power to work only when you're sharing the Gospel, but as far as the probability and general trend and all that stuff…Like if people leave your meeting thinking they're okay, then you've failed.
I admire Alex's constant striving for the sake of the Gospel. He seeks to do a good job in an internship he enjoys, but he recognizes the pertinence of pushing back darkness with the light of grace and truth. We can learn from his example of wanting to live out the things we claim to believe and be faithful to the work God has called us to do: bring about good in our work and make disciples of all nations.